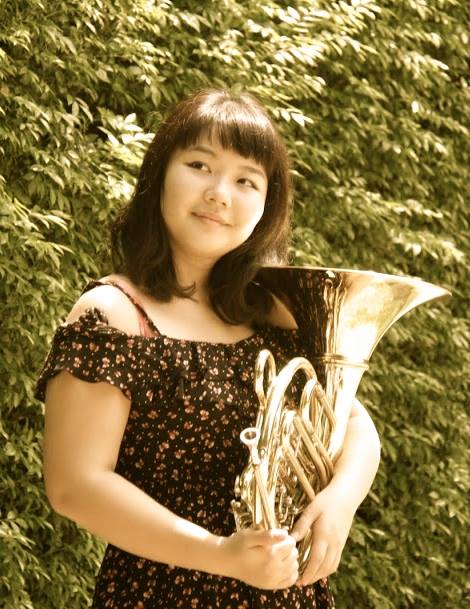 HORN player, Tan Chai Suang
KUCHING: International Music House (IMH) will hold a recital by renowned horn player Tan Chai Suang accompanied by pianist Wong Chee Yean on Aug 15. IMH will also hold a brass workshop and piano masterclass on Aug 14 from 7pm to 9pm, giving the music lovers the opportunity to meet the two musicians.
A publicity release yesterday said Tan is a graduate of the Yong Siew Toh Conservatory of Music in Singapore, who studies under Han Chang Chou, principal horn player of the Singapore Symphony Orchestra. She is also a recipient  of the inaugural Borneo Reeds Associated Board of the Royal Schools of Music (ABRSM) Professional Development Prize 2014.
In 2011, Tan won the Best Horn prize at the Brass Explosion competition. With the Yong Siew Toh Conservatory of Music Horn Ensemble, Tan received second prize in the senior division of the Singapore Ensemble Competition. She has appeared with many ensembles such as the Malaysian Philharmonic Orchestra, the Metropolitan Festival Orchestra and the Singapore Symphony Orchestra.
An active participant in international festivals and competitions, she has attended the Jeju Summer Festival in Korea, the Chiayi City International Band Festival in Taiwan, the 13 Festival Internazionale dei Duichi d'Acquaviva in Italy, and the BI'serurlaub in Austria among others.
Tan has also performed in the master classes of Hermann Baumann, Stefan Dohr, Stefan Hinterholzer, Raimund Zell, Michael H'Itzel and Olivier Darbellay. She will commence her studies at the Hochschule Luzern (Lucerne University of Applied Sciences and Arts) in Switzerland next month.
For more information or to reserve a place for the workshop, master class or horn recital, contact 082-424 658, visit IMH official facebook page, www.facebook.com/IMHKuching.