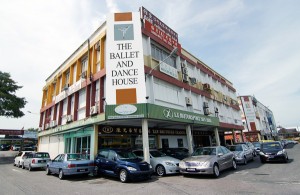 Ballet is the most established and refined form of dance and is studied all over the world.  It began in France and its popularity as a participatory and audience activity has grown to make it one of the most respected art forms ever.
Classical Ballet is a graceful, breathtaking, inspiring and the best form of internalizing music and movement.
The Benefits of Learning Classical Ballet
Develops all over body control in muscle tone and posture leading to confident, elegant and balanced movements
Builds confidence, expression, gestures, stamina and strength
Helps to make other art forms like drama, music and literature more accessible
Develops concepts like imagination and creativity
Brings enjoyment to both the dancer and the audience
Helps to improve concentration, coordination and discipline
OUR COMPANY
Ballet and Dance House has been established since 1994, In addition to the practical aspects of lessons, we also uses videos and DVD's to demonstrate correct techniques and to expose students to the major ballets – the storyline, music, costumes, atmosphere and ambience.
The BDH teaches RAD Graded Syllabus. The young students are able to achieve their personal best in the understanding, appreciation and performance of classical ballet, techniques and dance foundation.
Whatever age or stage they may have reached, you can be rest assured that BDH students are taught using safe teaching principles and are receiving the most comprehensive through our well structured and relevant programmes of classical ballet.
The Royal Academy of Dance stresses the importance of every student having an achievable goal, which is measured by examination.
Classes are available for children ages 4 and above.