The Junior Learning House (JLH)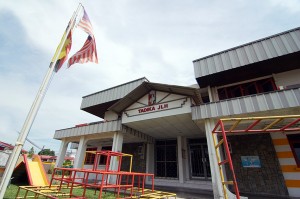 The Junior Learning House (JLH) advocates on developing the physical, social, emotional, intellectual and moral aspects among toddlers and pre-school learners n their formative years. Hence, it has created and academic curriculum that captures the wholistic facets of a young learner's growth and development. Realizing that the early years determine a rich interplay of emotions and intelligence, the school provides venues for:
Personal & Social Development
This molds the children's character and conduct by teaching them moral values and positive attitudes. It also helps establish their social skills through exposure to various learning and activities, allowing them to interact among each other.
Music & Movement Development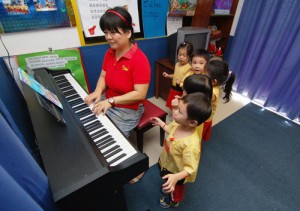 This aims to develop children's music and movement abilities through a combination of singing, games, simple percussion instrument playing, dancing and motor physical activities.
JLH gains music expertise from the International Music House, allowing Kindy B and C pupils to learn violin. Equally all pupils benefit from instruction by the specialist from the Ballet and Dance House, who conducts fun and engaging movement classes, developing their gross and fine motor skills and instilling discipline.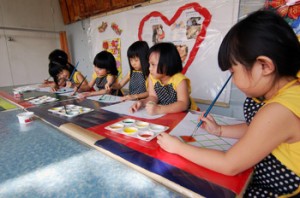 Creative Development
This facilitates the pupils ability to express their feelings and ideas creatively through art, movement, stories and imaginative play. Specialist Art teachers draw out the artistic elements from the children and nurture them.
Physical Development
This builds up the children's physical control, mobility, awareness of space and manipulative skills through favourable indoor and outdoor environments. It reinforces positive attitudes towards a healthy and active way of life incorporating exercises for the brain gym to help children study well.
Language & Literacy
This provides the foundation for language proficiency in English, Bahasa Malaysia and Mandarin. It nurtures the child's competence in speaking, listening, reading and writing. Foundation in phonics, Mandarin writing strokes, han yu pin yin and tatabahasa are incorporated in the syllabus.
The senior year pupils benefit from the streaming classes for Bahasa Malaysia and Mandarin to prepare them for Primary level.
Mathematics Development
This reinforces the children's ability to reason with numbers and other mathematical concepts such as classification, space, measurement and time. In the senior year, advanced multiplication and division; concepts of abacus are included.
Knowledge & Understanding of the World
This equips the young learners with the basic scientific principals through practical and creative ways. It leads them to grow in understanding and appreciation of the natural and man-made world as they are taught to observe science in their daily life.
This enables the children to have first-hand learning experience on the wonders of computers. It allows them to learn basic computer concepts, commands and software applications. All classes have access to the computer room for lessons, projects and support work for other learning areas.