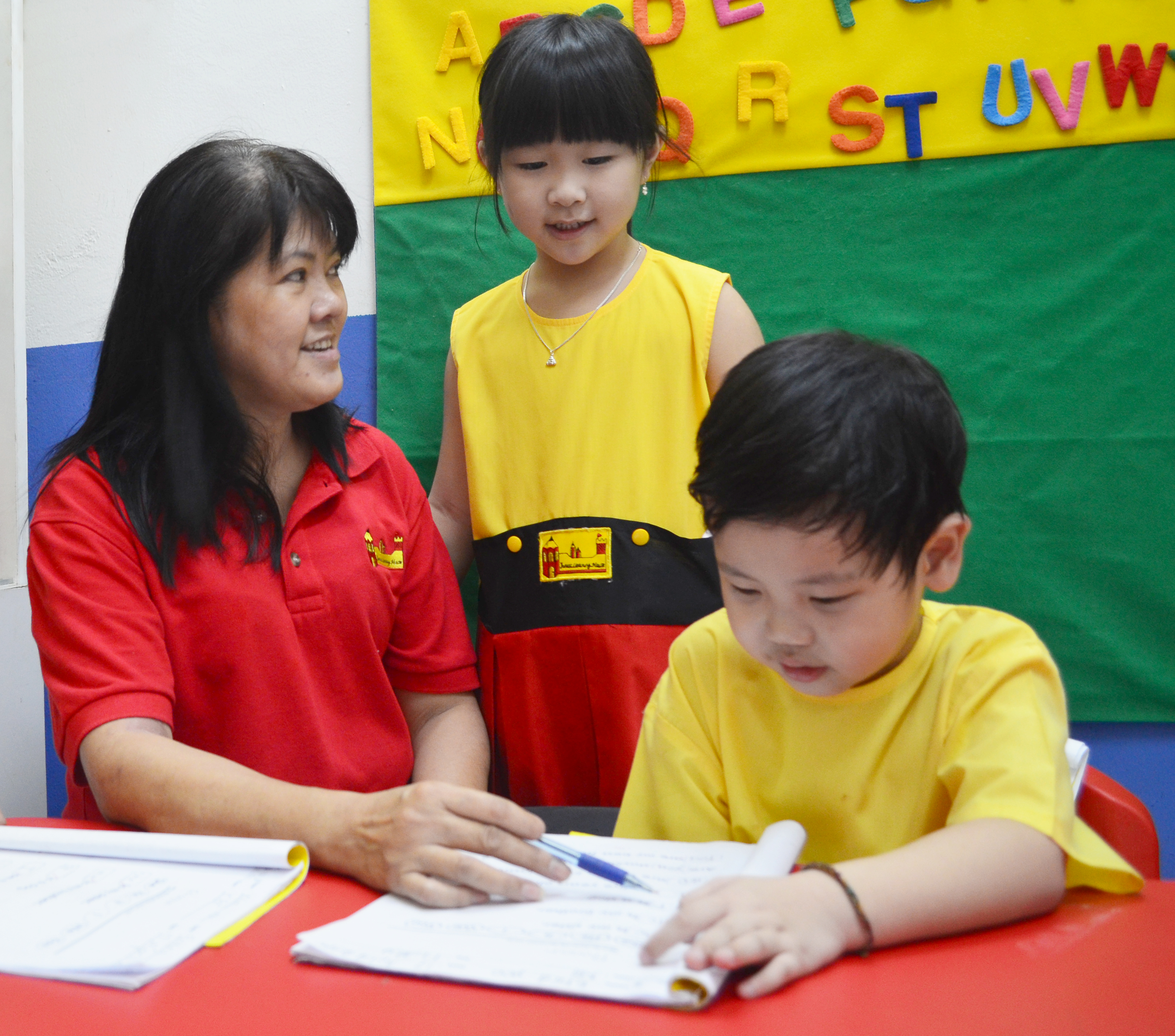 An experienced teacher guides the children with their work.
KUCHING, 16th May 2015 – IMH Music House students celebrated Mother's Day by showering gratitude on their mothers who gave them love and the gift of music.
They gave their best music performances which made mothers present beam with pride and joy. From young, they were trained to hold their composure and display confidence and skills. They showed their ability with trained poise and style. Performances such as vocals, guitars, keyboards, and violins were beautifully rendered; the music dedicated specially to their mothers. The evening closed when all mothers received CDs as gifts from IMH.
To discover learning through music and culture for early childhood learners and oral communication skills, visit the JLH Open Day tomorrow, May 17 from 10am to 3pm.
The Junior Learning House (JLH) Kindergarten and Childcare Centre, a well-established preschool, prides itself on being the centre that pioneered the use of creative music,drama and self-propelled thinking skills for learning, is now enrolling new applicants.
Its curriculum, based broadly on the New Zealand early childhood curriculum, emphasised different strands of learning – through play and integrated with the Malaysia Preschool curriculum. It offers a wealth of developmentally appropriate experiences for children to grow happily and develop as competent and confident learners.
"Young children are just like flowers and treasures. They need to be cared for; valued and nurtured by experienced and caring gardeners to blossom into beautiful and colourful flowers and individuals," said JLH Kindergarten Principal Valerie Wong.
At JLH Kindergarten, students will be exposed to JLH Reading Programme, the UK's GINN reading series, and oral communication exams by University of West London are available for three years-old and above.
Creative and communicative development is nurtured in a very stimulative learning environment and outdoor activities.
In addition, students would be proficient in three major languages: English, Mandarin and Bahasa Melayu. Music courses are also offered – junior piano, junior violin and junior ukulele course, where students participate after class.
JLH philosophy ensures music, culture and moral as powerful tools for character building.
At JLH Childcare Centre, children develop strong foundations in personality and character building. The centre also offers after-school care.
JLH is located at 1941-1942, Lorong Batu, Off 2.5 Mile, Rock Road, Kuching. For more information, call 082 – 424 658 or 016 – 879 4658 or email imhkuching@gmail.com.