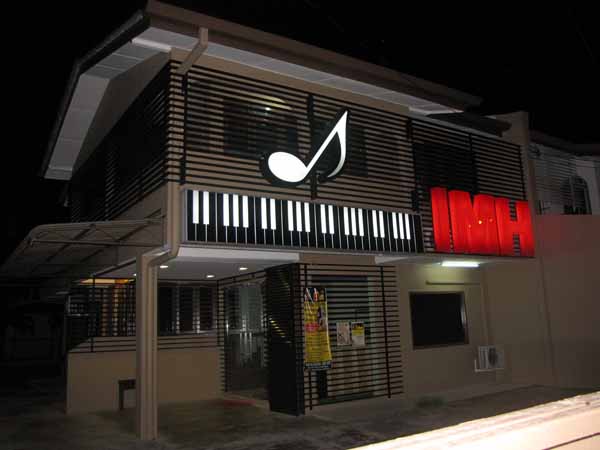 KUCHING: Musicians and the like will stand to benefit from the International Music House (IMH) 33rd anniversary sale beginning July 10.
There will be unbelievable discounts for stock clearance and as a return to the society for 33 years of success in Kuching's music industry. The sale will be unprecedented with low prices for all types of instruments.
Students enrolling and buying instruments will not only get unbelievable prices and discounts but also cash vouchers and free gifts for some instruments, new offers for teaching materials, and a wide range of new instruments at never-before-seen prices.
IMH's 33rd anniversary sees a process of renewal and expansion of its premises and its courses. In addition to the ever-popular piano, keyboard, organ, violin, drum and guitar (classical, acoustic, bass and electric) courses, IMH also offers viola, cello, saxophone, clarinet, flute, trumpet and trombone courses.
Students learning Drums, Electric and Bass guitars, Brass and Woodwind Instruments as well as Vocals have the option to take either the Internal Examination or the External London College of Music Examination.
This July will also see the 'Great IMH Sale' where it will offer selected items at unbeatable prices with a great selection of extraordinary gifts. Guitars, drums, flutes, clarinets and other instruments are all on exceptional prices.
Second-hand upright pianos are also on offer this July at unbeatable prices. The highlights of the the Great IMH Sale will be the Auction Sale of brass and other musical instruments. There will also be a one month's music lesson deal for free for all who register on that day.
For a touch of a musical paradise of fantastic performances, sale discounts and offers, visit IMH's Tabuan Jaya branch at Lot 1115, Jalan Bayor Bukit starting from July 10, 2011 at 9.30am to 3pm.
For more information and courses offered at IMH about the sale and enquiries, call 082-424658 or 016–8794658
Source: http://www.theborneopost.com/2011/07/08/imh-tabuan-jaya-holds-sale-in-conjunction-with-33rd-anniversary-expands-courses/#ixzz2ZDWkNW00